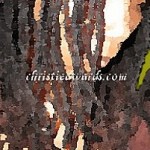 Hi everyone.  Welcome to my site.  I'm glad you're here. It's good to be among friends.  Please stay awhile and share with me.  Please, leave me a comment.  I love comments without the spam of course.
This is where I will talk about women and our relationship to everyone and everything.  I want to celebrate our womanhood.  We are important.  We are beautiful.  We deserve respect, love, honor, and to be cherished.  We deserve all that life has to offer us.   We can accept the good things that come to us.  It's our right.  So, reach out with me and take a hold.  It's ours, yours and mine.
About Me:  I am a woman over 40, mom, parent, sister, daughter, aunt, friend, confidant, lover, protector,etc as the labels go.  I enjoy writing.
This site allows me the opportunity to celebrate women, celebrate myself.  It allows me to talk about important issues that affect all women and others, women over 40, such as aging, separation and divorce, single parenting and so on and so forth.
I believe that we miss our beauty our essence.  I know that I take myself for granted, often criticize myself, tell myself negative things, judge myself and continually flog myself when I make a mistake. Here, I will make changes and celebrate too.
If you have a topic that you'd like to see me discuss or tips that I can use, by all  means let me know and I will tackle it in the best way that I know how to.  If you'd like to be a guest writer because you have something to share, please let me know.  I'll welcome that too.
Now, I know that I'm celebrating women but there are men in our lives and they are a part of us.  So you will see stories about men and things to do with men too,  So, don't be surprised by any of it.  We are who we are and the men in our lives, father, son, brother, uncle, cousin, friend, lover, husband, all influence us and touch us in some way.  They help to make us who we are and that's why you'll find stories about them here too.